At Imagineering and HOOPS, we provide local businesses with hardware and software solutions for all of their business technology needs.
Your Time Is Your Most Valueable Asset
Technology is ingrained in our businesses — we can't function without it. When clients come to us and explain the issues with their previous IT service provider, we know it's because an anonymous helpdesk will never truly understand their business inside and out. You are too busy running your company to waste time talking with tech support. You need a dedicated technology consultant to get the job done right — the first time.
It's time to meet your one-stop shop for all things technology. Partner companies Imagineering and HOOPS work together to provide providing a full-service experience for local businesses. It's time to focus on growing your business, instead of struggling with the technology that runs it.
At Imagineering and HOOPS, our philosophy is to do it right, all the time, for our client, no matter what.
Every one of your employees — from sales, to production, to management — require the ability to make real time, informed decisions. The goal at Imagineering and HOOPS is to implement technology and software applications that not only fit the size and processes of your business, but provide the flexibility needed to operate in the fast-paced, modern business environment.
For over 30 years Imagineering and HOOPS have worked together to provide technology support for businesses throughout the Midwest. Imagineering specializes in networking and cybersecurity, HOOPS on business applications. As partner companies, we are able to offer a full range of technology solutions. We have maintained long-standing relationships with our customers due to our desire to always provide the best possible customer service. 
Imagineering and HOOPS are owned and operated by Josh Hanson, a lifelong Eau Claire resident. Josh and his wife, Angie, reside in Eau Claire with their 3 boys and love being a part of the local community.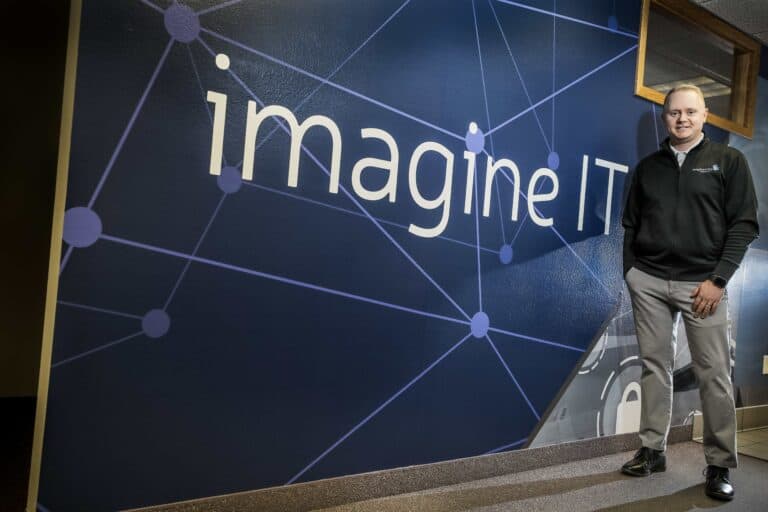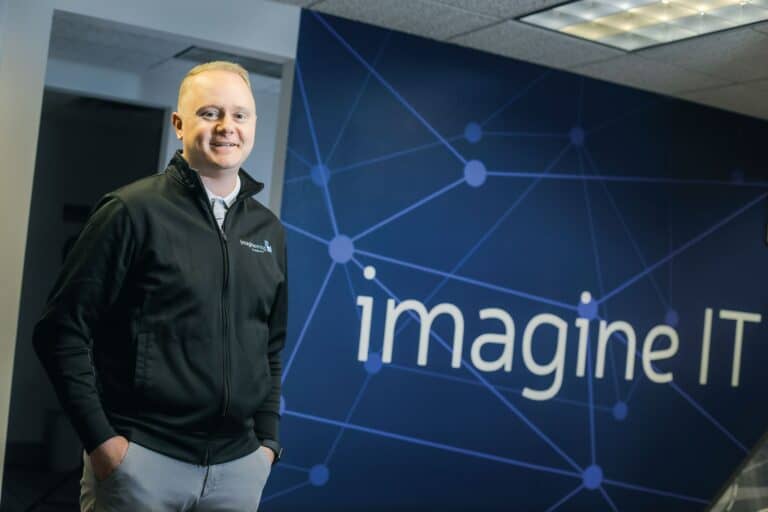 Imagineering evolves tech and helps start-ups find their flow
A lot of times with IT support, you get a help desk, and we've never had one. When you work with us, you get a personal consultant assigned to you. That personal touch is how we've always done it.
As technology evolves, we strive to ensure that our core values guide every aspect of our business and define our company culture. 
Learn more about what each value means to us by clicking on the icons above. 
We love our hometown of Eau Claire, and we give back as often as we can. Imagineering is dedicated to working with local businesses and non-profits. We support our community and our customers, and we strive to give them every opportunity to grow.