At Imagineering and HOOPS, we provide local businesses with a full range of hardware and software solutions for all business technology needs. Partnering with a local IT company allows you to focus on growing your business, without the headache of working with an anonymous helpdesk agent.
Your Time Is Your Most Valueable Asset
Technology is ingrained in our businesses — we can't do business without it. So when clients come to us and explain the problems with their previous IT service, we know it's because a helpdesk will never truly know you and your business inside and out. You are too busy running your company to waste time talking with tech support. You need a dedicated technology consultant to get the job done right — the first time.
It's time to meet your one-stop shop for all things technology. Partner companies Imagineering and HOOPS have worked together for over 25 years, providing a full-service software, hardware, and managed IT services solution for local businesses. It's time to focus on growing your business, instead of struggling with the technology that runs it.
At Imagineering and HOOPS, our philosophy is to do it right, all the time, for our client, no matter what.
Every one of your employees — from sales, to production, to management — require the ability to make real time, informed decisions. The goal at Imagineering and HOOPS is to implement technology and software applications that not only fit the size and processes of your business, but provide the flexibility needed to operate in the fast-paced, modern business environment.
Imagineering and HOOPS will suggest and implement network and software solutions based on your specific needs and wants, and we bill accordingly — you won't find monthly retainers here. When a customer asks for help, they don't blindly email a helpdesk; they work with a familiar consultant who knows their business and their environment. That personal touch is how we have kept our customers close, like family.
In 1996, Dave Hanson founded HOOPS, an accounting software company based in Eau Claire, Wisconsin. Dave saw the need for a company that would help local businesses transition from paper-based accounting to computer-based financials. Starting with accounting software solutions, HOOPS has grown to provide services for all phases of business including Distribution, Warehouse Management, Payroll, and Field Service.
After 10 years of working with local businesses and dealing with many hardware and network security inconsistencies, Dave noticed IT support lacking in the most crucial area — customer service. The need for a reliable IT service provider quickly became clear, so Dave purchased Imagineering Computer Consultants in 2007.
In the early days, Imagineering provided basic server and workstation support. While that is still a strength, Imagineering has evolved and offers clients the latest in network security, remotely managed services, and cloud solutions.
Together, Imagineering and HOOPS are able to provide a full-range of hardware and software solutions to local businesses across all industries in Western Wisconsin and Minnesota.
Dave retired in 2020, when his son, Josh, became Owner and President after nearly a decade with the company. Josh is a lifelong Eau Claire resident who is committed to seeing the community succeed, and wants to help businesses grow financially and technologically.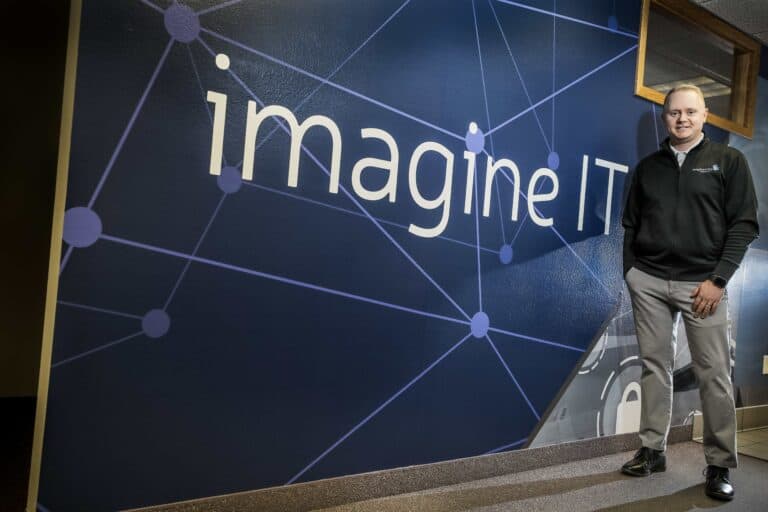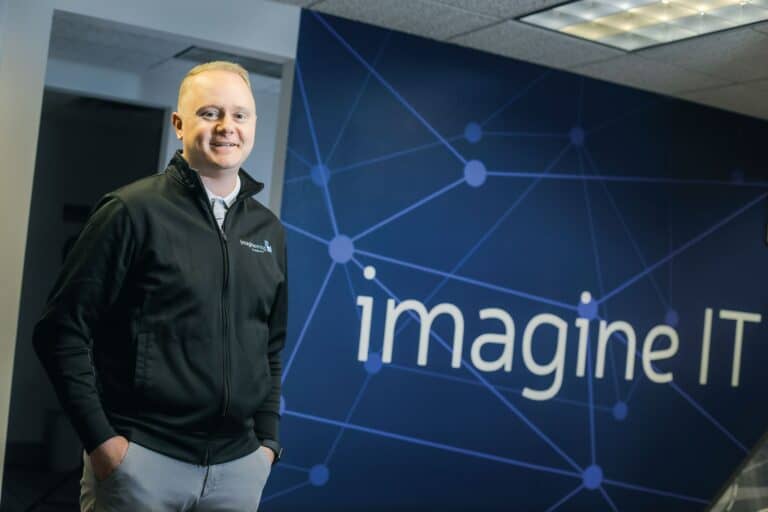 Imagineering evolves tech, helps start-ups find their flow
A lot of times with IT support, you get a help desk, and we've never had one. When you work with us, you get a personal consultant assigned to you. That personal touch is how we've always done it.
Proud Members of Our Community
We love our hometown of Eau Claire, and we have given back our time, money, and services as often as we can. Imagineering is dedicated to working with the local Chambers of Commerce, whose mission is to engage in the community's future. We support our community and our customers as often as we can, and we want to give them every opportunity to grow.
As technology evolves, we strive to ensure that our core values guide every aspect of our business and define our company culture.