As your business grows, you will be faced with tough questions. Have we outgrown QuickBooks? Do we need more than Sage can offer? An enterprise resource planning (ERP) solution, such as Acumatica, is a critical tool that will propel your business to the next level of growth.  
Let's visit the 3 signs that indicate you need a Cloud-based ERP solution ASAP:  
For businesses to improve operations and build a base of satisfied customers, they must quickly collect and analyze data. A user-friendly ERP solution will address weaknesses by being a centralized source of information. Data can automatically feed in and out of the ERP system.
This provides your teams with access to the updated, real-time and accurate information they need to make strategic decisions.  
Relying on disconnected systems for your accounting, CRM, and sales needs can create plenty of frustration. With the right ERP solution, your applications will seamlessly integrate into one open and powerful platform. This provides your team with a unified solution that can handle all operational needs. 
3) Inadequate Accounting Software
Businesses often choose simple, standalone accounting software solutions, like QuickBooks and Sage, to automatically track their income and expenses, manage their financial operations, and assist with tax requirements. It is not uncommon for them to outgrow the basic software after a short period of time. 
An ERP solution with embedded financial and accounting software automates critical tasks and transactions. This eliminates manual data entry and provides a complete picture of financial health in real-time.  
If your data feels disorganized, your systems are disconnected, and your accounting software is deficient, you can be confident that Acumatica Cloud ERP is the right solution for you.  
With Acumatica your business will:
As an Acumatica partner, HOOPS is proud to offer this ERP solution to our customers. Contact our team today to get started with the next level ERP solution!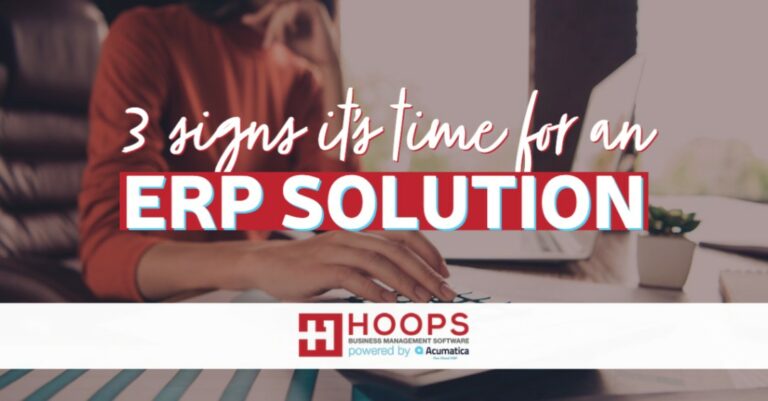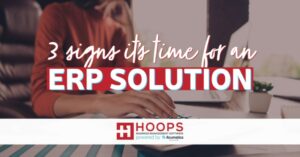 Do you have disorganized data, disconnected systems, and deficient accounting software? It is time for an ERP solution!
Read More »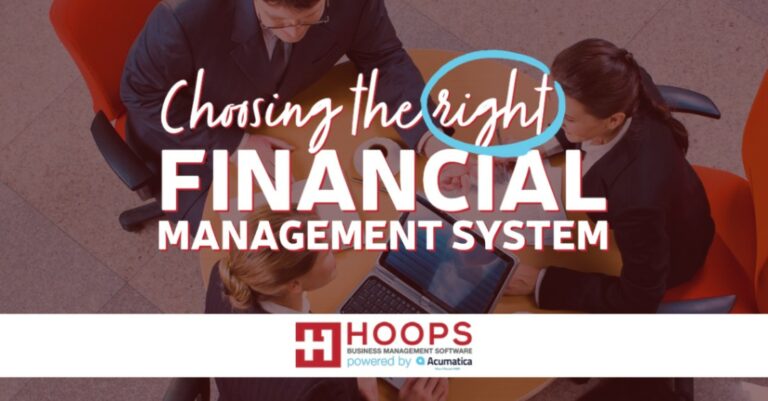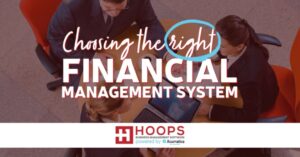 An ERP solution and its financial management features offer a number of business-enhancing benefits. Ask these questions to choose the right system for you!
Read More »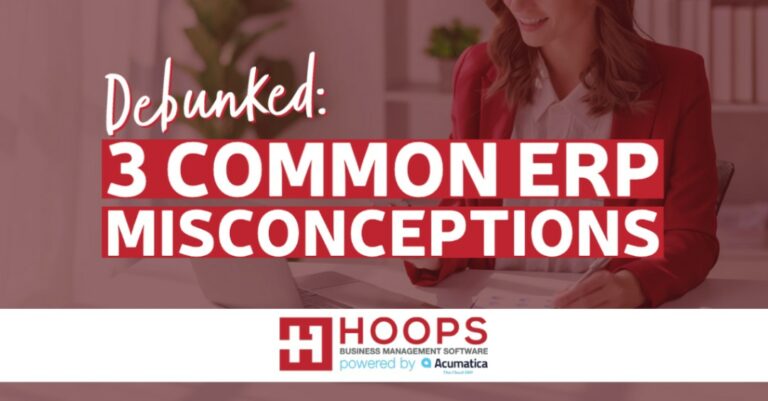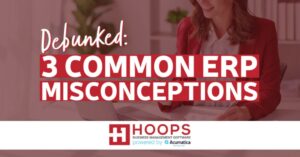 Discover how Acumatica combats the common ERP misconceptions and transforms all phases of business!
Read More »