According to a recent study from Bloomberg, 20% of workdays will be from home moving forward. A shift from the typical office model to 100% remote work, and now transitioning to a hybrid model, has forced many companies to transform digitally – and quickly.
Because of this shift, many businesses chose to adopt Zoom as their main video conferencing software of choice. Businesses looking for increased flexibility, collaboration, productivity, and collaboration, may find that it is time to reevaluate platforms used to connect virtually.
As a part of your Microsoft 365 subscription, Microsoft Teams offers workplace video conferencing, meetings, and calling with the touch of a button. It allows you to securely connect, access, share, and coauthor files in real time, while keeping notes, documents, and your calendar in one place.
Teams can help you reduce costs and uncertainty, while remaining secure and compliant. The following 4 reasons can help your decision in using Teams over Zoom:
1. Lower Costs & Get More Functionality
From a management perspective, it is less time consuming and complex to manage only one application for video conferencing, chatting, and meeting. It can be difficult for your IT staff to ensure each workstation has the most up-to-date version of each software available, as well as ensure everyone has the same functionality across the board. With Microsoft Teams, you are not bogged down by costs from multiple subscriptions, nor managing security patches for multiple softwares.
2. Privacy, Security, & Compliance
As a Microsoft 365 product, privacy, security, and compliance are built in to Teams from the start and not an afterthought. Teams enforces organization-wide two-factor authentication, single sign-on through Active Directory, and encryption of data in transit and at rest. Files are stored in SharePoint and are backed by SharePoint encryption. Notes are stored in OneNote and are backed by OneNote encryption.
3. Meet, Chat, Call, and Collaborate in One Place
With Microsoft Teams, you can collaborate more efficiently since your work is all in one place. It can be a drain on productivity when bouncing back and forth between applications to meet, chat, call, and collaborate. Additionally, Microsoft Teams' newest collaboration feature includes webinars, with no separate subscription required.


4.
Simplify Everyday Work Processes
On a single platform, you are able to utilize multiple applications that directly integrate within Teams. From Microsoft Office applications to Salesforce or even sharing a Whiteboard, it is easy to collaborate — from anywhere. You can even automate tasks and build custom workflows to increase productivity further.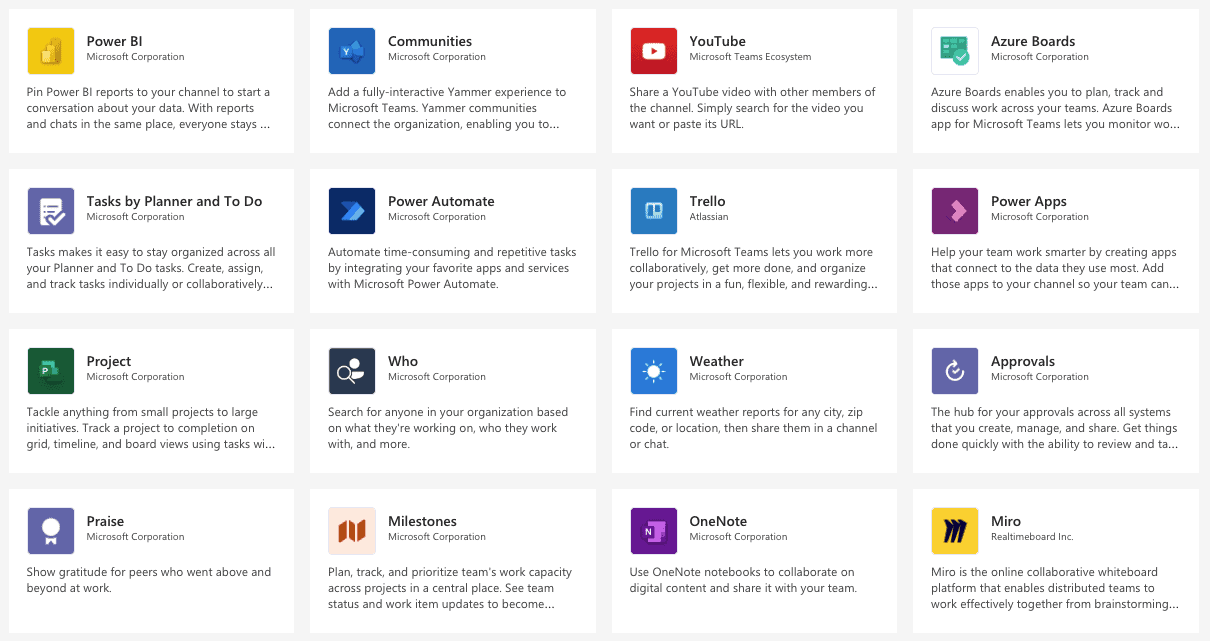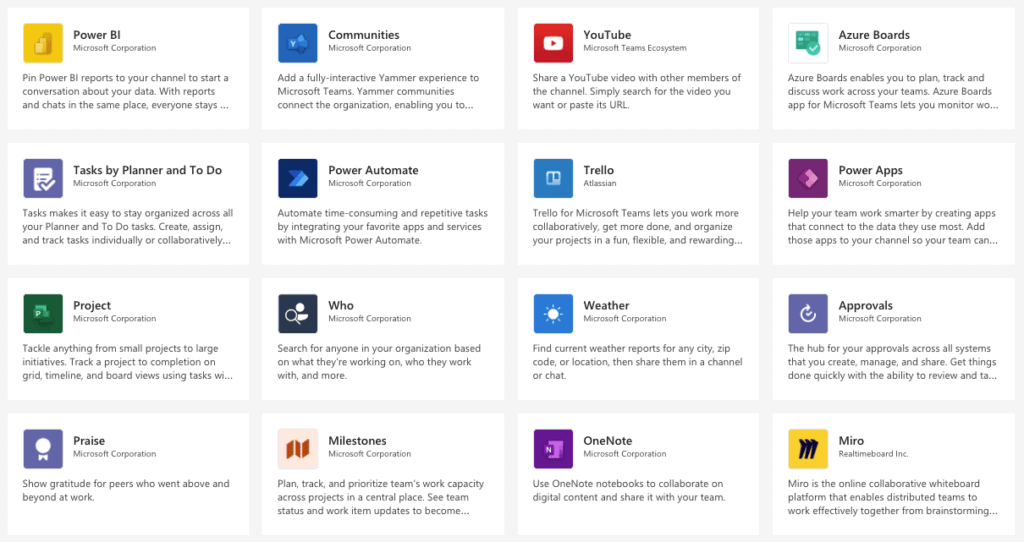 With shared goals of increased flexibility, collaboration, productivity, and collaboration, it may be time to consider Microsoft Teams for your workplace video conferencing, meetings, and calling. If you use Microsoft 365 applications, you might already have access.
Imagining How We Can Help?
With decades of experience, our technology and software solutions team can take your business to the next level and help you reach your goals. Contact us today to get started.