With a new year upon us, it's time to set new goals and take steps to ensure we reach them. Our goal at Imagineering is to help local businesses get the most out of their technology so they can be as effective, efficient, and secure as possible.
Imagineering has put together this short list of 7 ways you can improve your business with technology in 2021:
1. New Computers
If you are working with older workstations, you may notice they start to slow down over time. Using numerous programs at once to get our work done, we need our computers to run as fast as our world works. If you keep slow or outdated computers as a cost-effective solution, it's important to know that they can leave you vulnerable to data theft or loss if not properly maintained.
Start your year off with new computers to increase productivity and secure your business for the year ahead.
2. Flexible Remote Work Options
It's no secret that remote work is on the rise. Whether you are transitioning to completely remote work or moving to a blended model of working from home and the office, there are services that you need to stay connected while keeping your business and information safe.
Move your network, emails, and files to the cloud, and you can securely access your network and your people anywhere, anytime. As an added benefit, virtualizing your environment also reduces your upfront hardware costs and lowers your ongoing maintenance and energy costs.
3. Increased Network Security
Guarding your network against external threats is only the beginning of network security. If your employees are bringing in their own devices, threats from the inside can become a security issue. Creating flexibility while securely protecting your network is key.
Increase your network security this year with multi-factor authentication (MFA) and updated firewalls with threat protection.


4. Security Awareness Training
Firewalls are great to keep your perimeter safe, but they are useless if someone opens up the door to threats. A recent Ponemon Institute survey reported 62% of companies are experiencing an increase in phishing scams since the COVID-19 pandemic started.
Strengthen your human firewall with Security Awareness Training tools. They are the necessary first step to train users how to spot suspicious emails and links, to help prevent them from clicking on them, and to teach them what to do when they think something is wrong.
5. Password Managers
Possibly the most universally recognized cybersecurity threat is when a password becomes compromised. While more websites are requiring stronger passwords, internal protection starts with creating your own robust password policy.
Enforce strong passwords company-wide with the addition of a password manager. With only one password to remember, password managers securely store all of your passwords. Access your passwords on multiple devices and share them with employees securely and easily, if needed.
6. Better Wireless Coverage
In today's digital world, you know how critical connectivity is. Maybe you have experienced internet downtime or spotty service throughout your office building or warehouse, but that trend doesn't have to continue into the new year.
Commit to upgrading your wireless coverage, helping your business stay connected throughout the year without any disruptions.
7. Addition of a Public or Private Wireless Network
We all want our devices to be fast and make our life easier. That's why we turn to technology and purchase new computers or connect to wifi whenever it's available. However, if the wifi you are connecting to is unsecured, that means that your information is visible to anyone within the broadcast range.
Secure your wireless network, and set up public/private wireless networks for your business. Let your customers enjoy free public wifi, while also securing your wireless virtual private network for your business and employees.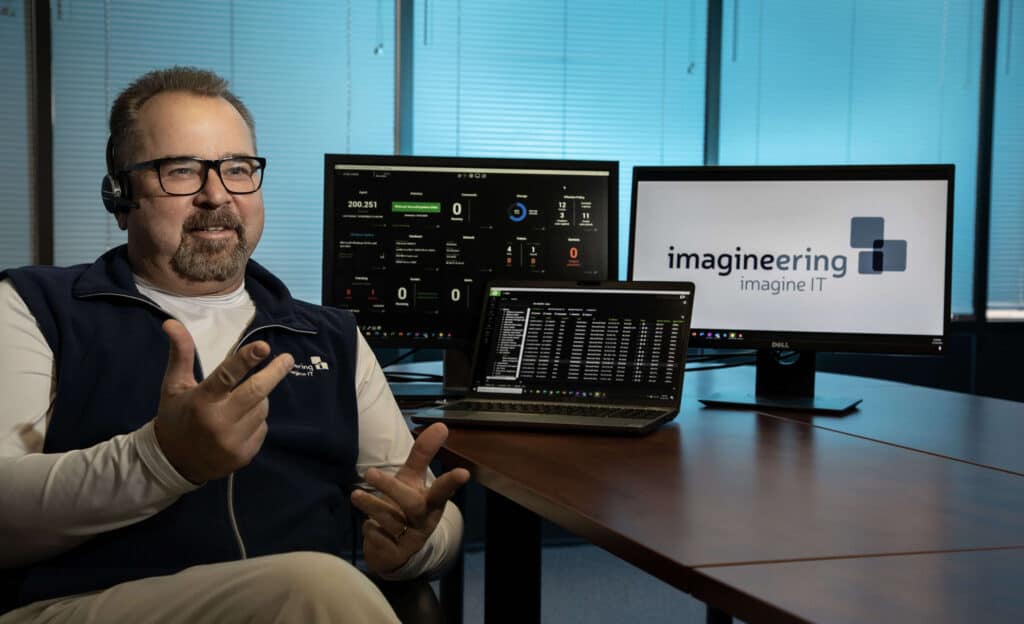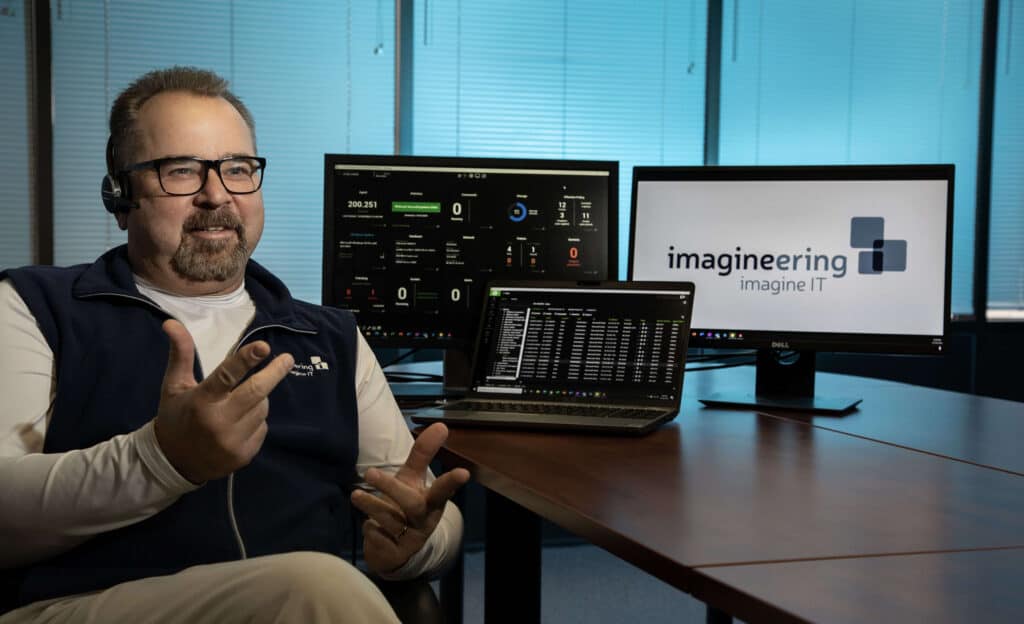 Make a commitment in 2021 to provide ultimate flexibility and security for your company as it takes on a new year of business. Based in downtown Eau Claire, Wisconsin, the team of experts at Imagineering is ready to support your company reach its technology goals.
Learn How We Can Help You Reach Your Business Goals