The fastest-growing cloud-based ERP software on the market, Acumatica kicked off its annual Summit this week. Customers, partners, media, and industry analysts from around the world arrived in sunny Las Vegas, Nevada.
During the opening keynote, CEO Jon Roskill emphasized the importance for growing companies to take advantage of modern, cloud-based business solutions due to the rapidly changing environment. From the pandemic to supply chain shortages, building an agile business should be a strategic component of a company's digital transformation journey.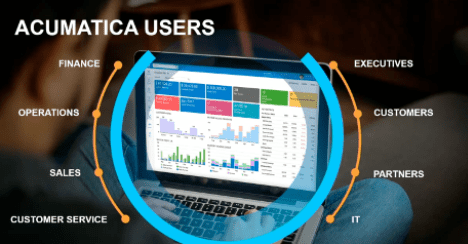 Acumatica Summit 2022 focused on how Acumatica helps businesses digitally transform and become resilient as the market continues to evolve.
2022 Product Features
The Acumatica team gave previews of the product features coming in 2022 that enable agility, as well as announced upcoming integrations and services, including:
Property Management Module: With the acquisition of the IBS Imperium application, Acumatica can deepen its property management support and drive growth for Acumatica Construction Edition. The property management system was developed on the Acumatica platform for developers, owner-operators, and property managers to manage every aspect of their businesses.
Autodesk Integration: Customers can use this integration to easily track construction project costs and project planning documents including drawings, building information modeling, and project issues between Acumatica and Autodesk Build.
Acumatica Document Cloud: Acumatica is now offering Adobe eSign capability along with its PDF Markup in one bundle. This solution streamlines document management with an embedded experience within Acumatica while eliminating complex licensing for customers.
Global Financials Module: This module will help companies track finances using global currencies.
Amazon Connector: This new feature will incorporate technology to automatically list products on Amazon with real-time updates on inventory via Acumatica's company's low-code/no-code capabilities.
UiPath Connector: This will allow customers to boost productivity by easily outsourcing repetitive tasks to UiPath, which uses Robotic Process Automation (RPA) to intelligently automate them.
Acumatica's 2022 Customer of the Year
As a fellow Wisconsin-based business, we were very excited to learn that Green Bay Packaging was named Acumatica's 2022 Customer of the Year! The Green Bay manufacturing company cited Acumatica's easy-to-use platform and easy integrations as testaments of their success in using the software for the past 2 years.
"We are thrilled to be recognized as Acumatica's Customer of the Year," said Robert Kim, Chief Financial Officer of Green Bay Packaging. "We are a family-owned, vertically integrated manufacturing company with 17 business units, committed to the pursuit of sustainable environmental stewardship. Acumatica's modern, agile platform ensures we can focus on safety, sustainability, quality, and continuous improvement throughout all of our facilities."
About Acumatica
Acumatica Cloud ERP provides the best business management solution for transforming your company to thrive in the new digital economy. Built on a future-proof platform with open architecture for rapid integrations, scalability, and ease of use, Acumatica delivers unparalleled value to small and mid-market organizations.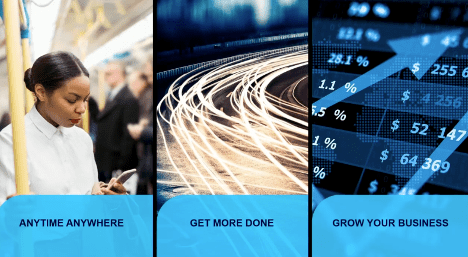 Get a Customized Acumatica Demo
Specific to Your Business