Imagineering is proud to sponsor local female entrepreneurs through the Red Letter Grant awards each year. We believe in the opportunity that the Red Letter Grant provides to local communities through curating small business workshops, cultivating mentor + peer networks, and providing start-up capital to female-owned businesses.
On Friday, Nov. 12, Imagineering was honored to attend the 2021 Fall Red Letter Grant Awards to support and empower this group of female entrepreneurs. Imagineering Marketing Manager, Shelley Scott, was delighted to accept an award on behalf of Mi Sullivan, owner of MiMì Cafe in Eau Claire. Although Mi was unable to attend the awards ceremony, we were happy to receive and pass along the following message from MiMì Cafe:
"MiMì Cafe is an up-and-coming mobile food establishment that will serve authentic Vietnamese street food using as much fresh and locally sourced ingredients as is available. They hope to add to the richness of Eau Claire's food culture starting next spring and hope to have you all get a taste of their food. They want to thank Red Letter Grant for this generous award."
Watch an overview of the awards here »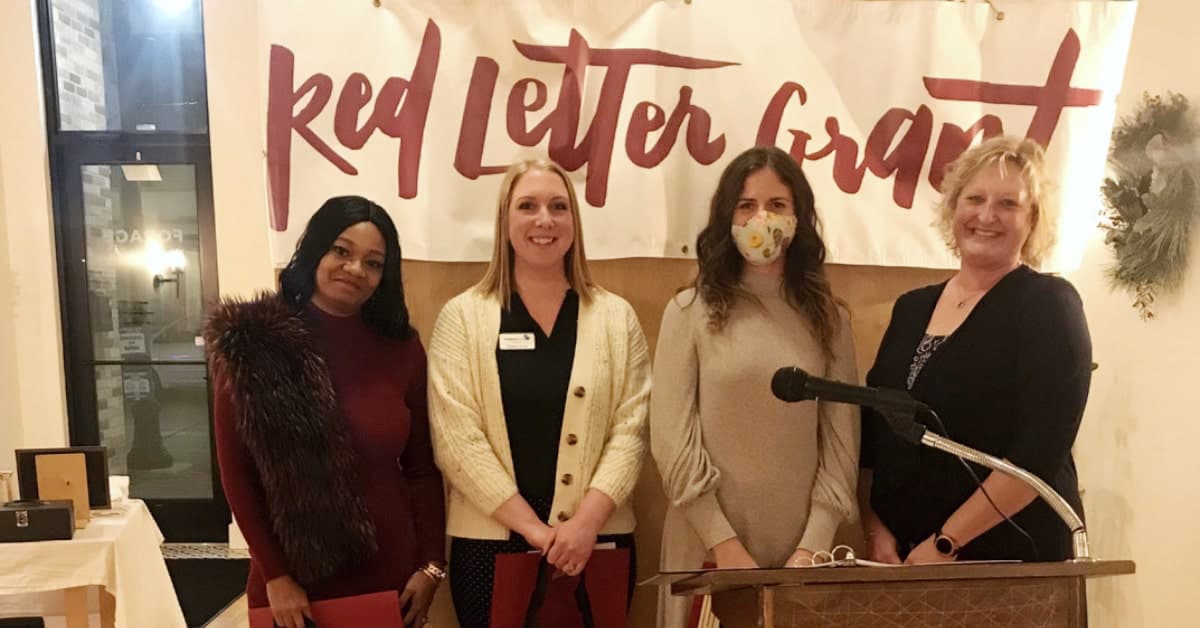 About the Red Letter Grant Awardees
This content was originally sent from the Red Letter Grant mailing list.
Mesha&Co Doulaing with a Purpose, Eau Claire | Mesha&Co LLC aims to capitalize on the growing holistic community that seeks to hire a doula that aids in the support of the mother during labor and delivery for the ultimate birth experience.
MiMì Cafe, Eau Claire | MiMì Cafe is a mobile food trailer that serves authentic Vietnamese street food. They set up at local farmer's markets and private businesses. Specifically, they serve Vietnamese banh mi sandwiches, Vietnamese noodle bowls, broken rice (com tam), and Vietnamese coffee and tea. They are using start-up funds to purchase and equip a food truck rather than cart on wheels they've been towing around in their pick-up truck.
Raybay's Donuts, Eau Claire | Raybay's Donut Company is a boutique donut business that produces fresh, gourmet donuts in a variety of recurring and seasonal flavors here in the Chippewa Valley. They are using start-up funds to open a brick + mortar shop.
Tilly's Training & Tutoring, Chippewa Falls | Tilly Training & Tutoring, LLC provides comprehensive training in Multisensory Structured Language Education that prepares individuals for certification eligibility through the Academic Language Therapy Association and International Dyslexia Association. TTT also provides therapy-level remedial instruction for children who struggle with reading because everyone has the right to learn to read.
Congratulations to all of the awardees and applicants!