October is Cybersecurity Awareness Month! You may have concerns about the security of moving your accounting or ERP to the Cloud. These are understandable concerns, however, the comprehensive security in Acumatica can make the Cloud even safer than your on-premise operations. 
With on-premise data storage, the risk of exposure to a security breach increases. Small to mid-sized businesses are exactly who cybercriminals target for ransomware attacks. The most common and most damaging types of ransomware encrypt your data. When your data is encrypted, you won't be able to access it without an encryption key. Hackers use this as a tactic to force businesses to pay a ransom, causing your business to come to a halt – which costs you time and money!
As a customer with Acumatica, you receive a wide range of cybersecurity services from disaster recovery, server redundancy, and server software updates, monitoring, and tuning, along with frequent backups.
Automatic Updates Make Cloud ERP Safe
Another way in which companies put their data at risk is by failing to make needed updates. When you ignore updates, you essentially put your business at risk for cyber-attacks. Acumatica's Cloud ERP software and solutions are built to deliver automatic updates, keeping your software up to date. Acumatica is hosted in the Amazon cloud environment which offers strong cybersecurity protections that ensure your data is safe!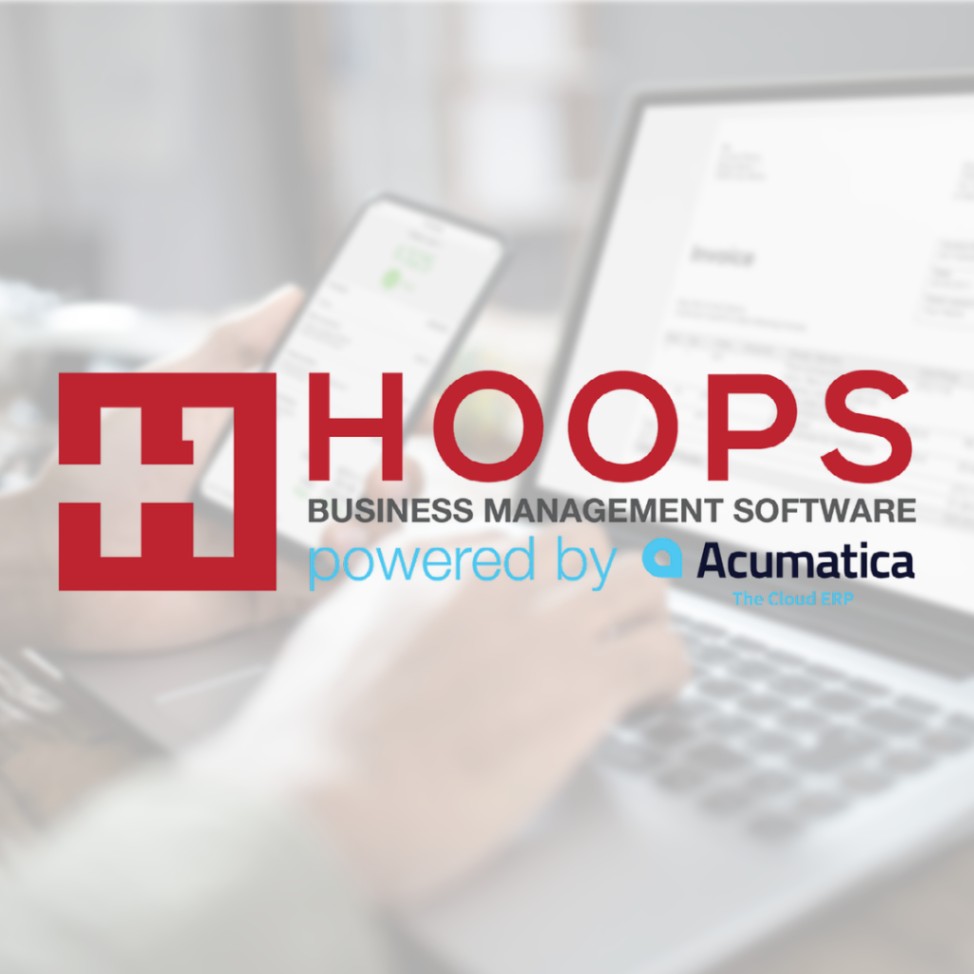 Cybersecurity threats can come from anywhere and impact any business. With Acumatica, you can rest easy knowing your data is safe and sound in the Cloud.
HOOPS, Inc. is proud to be an Acumatica Cloud ERP partner for small to mid-sized businesses just like yours. Don't wait – it's time to secure your data in the Cloud. 
The 7 Most Common Security Holes
You Can Fix Right Now