In 2020, your office learned the protocols necessary to operate in a pandemic. You washed your hands, you socially distanced, and you may have been working from home ever since.
What has happened since then has included a drastic increase in cyber attacks, all while we are still vulnerable to a worldwide pandemic. Employees working from home also increased cyber risks, as the correct security measures may not be in place.
So, how do you ensure your remote employees are cyber-safe? Start a Security Awareness Training Program!
What is a Security Awareness Training Program?
Today's email filters have an average 7-10 percent failure rate, allowing malware to often land in your employee inboxes. Because human error often leads to an employee clicking on a phishing email, there is a chance that one email could end in a security breach. Your employees are the last line of defense against these threats, so starting with security awareness training is key.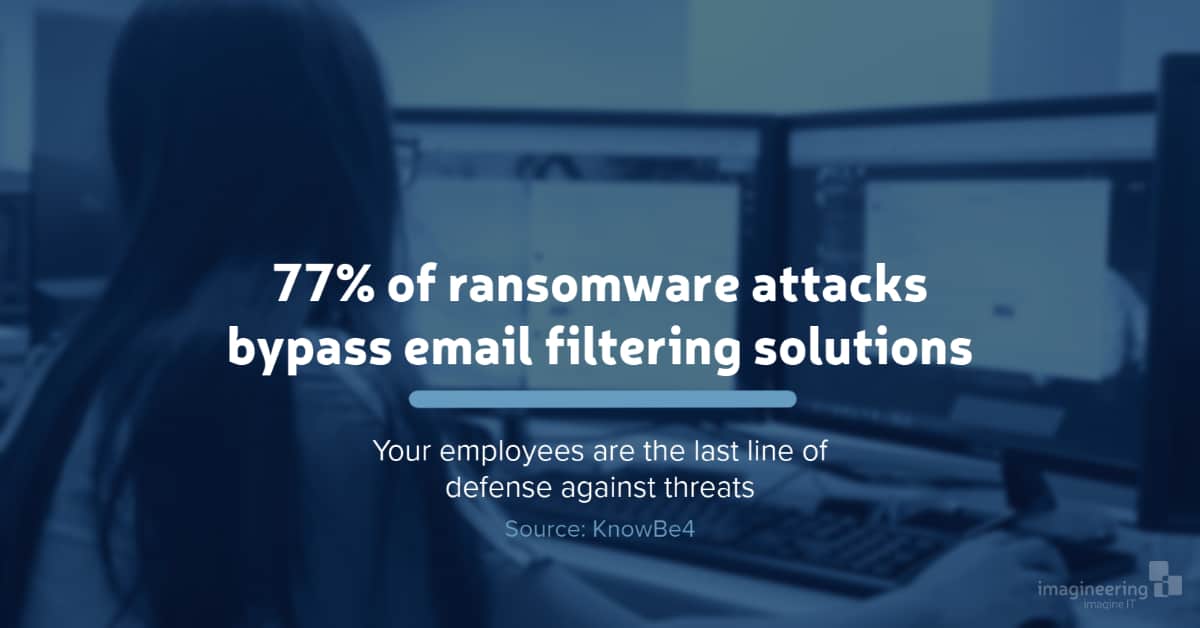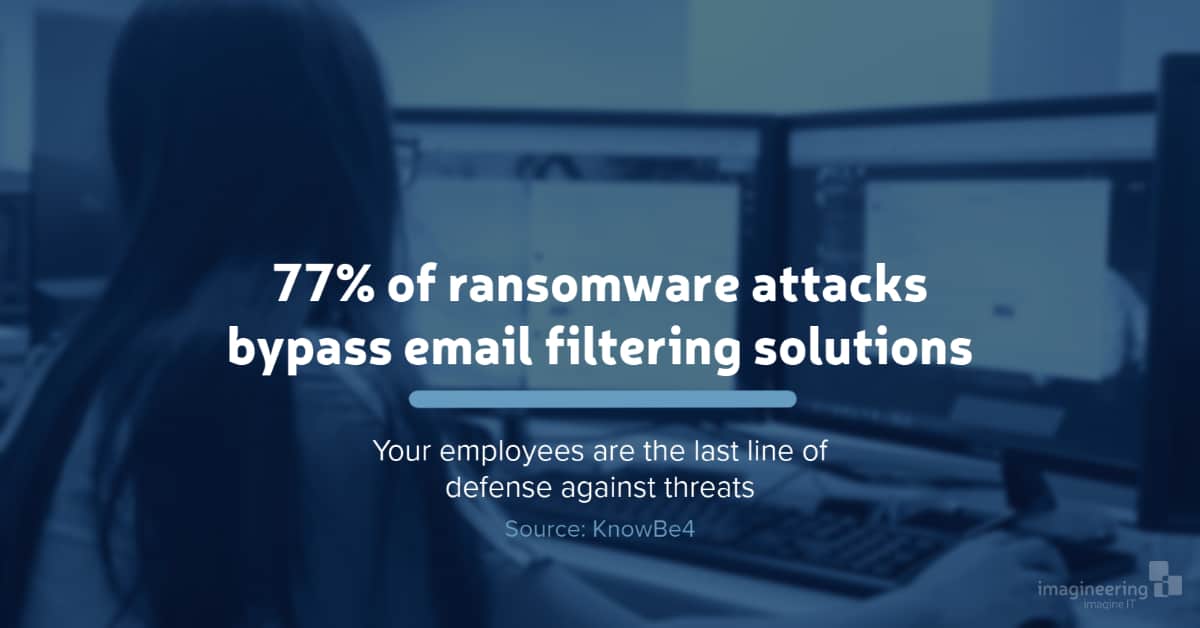 Security Awareness Training, like Imagineering Partner KnowBe4, trains your users to spot phishing attacks and learn what to do if they see a threat in their inbox. But signing up for the service won't automatically brush all of your troubles away.
One of the most important factors when starting a security awareness training program is creating a checklist to ensure your users avoid any potential attacks in the near future. Some of the most critical components for a good security awareness training program are included in this free checklist:
Security Awareness Training Program Checklist
Content — Make your content interesting and relevant to your users. Match different groups to the different styles of content that would resonate with them the most.
Support & Planning — Gain the support of executives and leaders, so the organization will have the time and budget needed to run a successful program while proving the value of the program.
Campaign Support Materials — Present the information in different ways to influence users' decisions and make it easier for them to make smart choices.
Testing — Put users in a situation where they have to make decisions to determine if the organization gets breached or not. Security Awareness Training phishing simulations will prompt users to either click a link, report it, or do nothing.
Metrics & Reporting — Show you are closing security gaps and optimizing campaigns based on your results.
Surveys & Assessments — Understand the attitudes of your organization and how your program is resonating so you can adapt.
Attackers know that your untrained users are the weakest link into your network. About 30% of data breaches are caused by repeat offenders from within the organization. It is more important than ever to add security awareness training to your cybersecurity strategy and strengthen your human firewall.
Imagineering is proud to be a KnowBe4 partner, and we can help you create fully automated randomized phishing attacks for you to train and test your employees.
Imagineering is Proud to be a KnowBe4 Partner