EAU CLAIRE, Wis. — The Community Table has partnered with Imagineering for local IT services, providing a secure environment for continued and long-term success in tackling the issue of hunger in our community.
As of August 2021, Imagineering has donated one year of Managed IT Services to The Community Table, which includes monitoring, managing, and resolving issues for the computers, network, and IT systems of the Eau Claire-based non-profit. This will ensure The Community Table will continue to run at peak efficiency and won't fall victim to cyberattacks.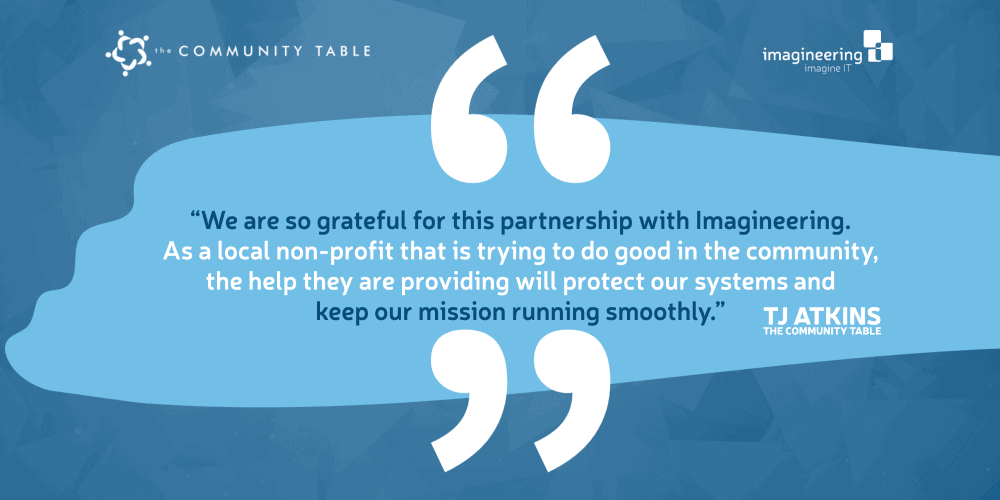 The opportunity for an IT partnership presented itself as Imagineering IT Consultant, Dan Smith, currently serves on the board for The Community Table.
"We are proud to partner with The Community Table to help manage their IT infrastructure," Imagineering Owner and President, Josh Hanson, said. "Doing our part to help secure local organizations so that they can operate efficiently and help those in need is what community partnership is all about."
For more information on The Community Table, please visit thecommunitytable.org.