Acumatica's best-in-class business and industry Cloud ERP solution delivers built-in flexibility, efficiency, and continuity of operations. But did you know this Cloud-ERP provides intelligent, industry-focused, business functionality with integrated CRM software? 
It's true, many businesses have an ERP solution and CRM software. However, the two are not communicating. With Acumatica's all-in-one CRM-ERP solution, there is superior visibility and usability for everyone. The integrated solution will take your business to the next level! 
Benefits of an Integrated CRM-ERP Solution
"An integrated CRM-ERP solution offers businesses one version of the truth – enabling them to strengthen customer relationships as well as increase efficiencies by joining all marketing, sales, billing, and finance information into a single database."
Every department will be able to access synchronized, real-time information anytime from anywhere. This helps employees make strategic decisions as they guide customers through the sales funnel. Customer details and interactions are recorded and shared immediately with the ERP solution. As your sales team creates quotes, the ERP solution will process the orders and invoices. With everything in one place, everyone can see the data necessary to identify when issues have occurred, what the issues are, and how to best move forward with each customer.  
The integrated CRM-ERP solution provides a 360° view of all customer data. Every part of the customer's journey is connected and transparent.  
The all-in-one solution will allow your business to:
Next Steps with HOOPS, Inc.
As an Acumatica Certified Partner, we provide our customers with Acumatica's integrated CRM-ERP solution. Ultimately, this solution will equip your business with the knowledge, visibility, and insights needed to inspire loyalty from your current customers and spark interest in potential ones.
If that sounds like something you'd like to explore further, give us a call at 715.831.9737 to get started! 


Request a FREE Demonstration
Experience the Power of the Cloud with a free demonstration of HOOPS Business Management Software, powered by Acumatica.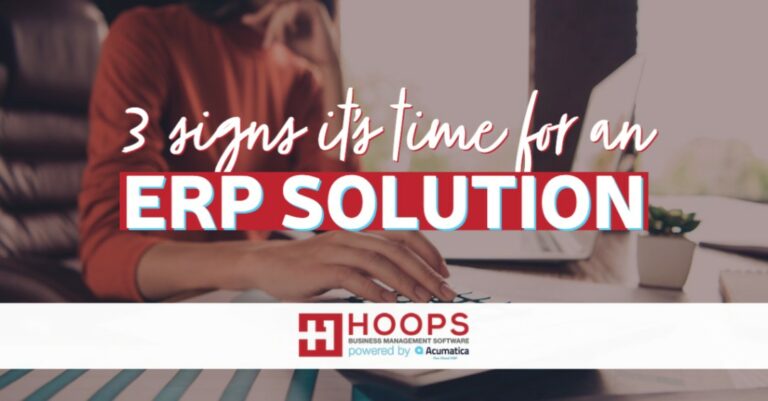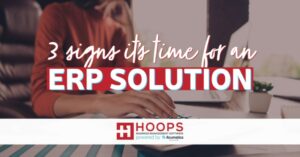 Do you have disorganized data, disconnected systems, and deficient accounting software? It is time for an ERP solution!
Read More »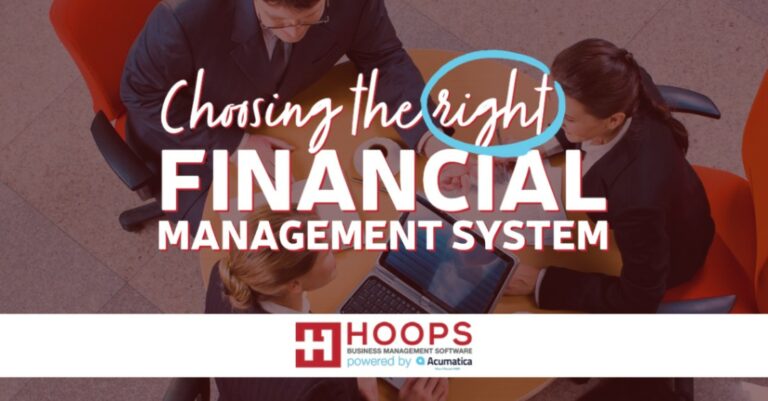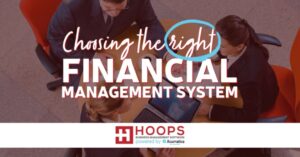 An ERP solution and its financial management features offer a number of business-enhancing benefits. Ask these questions to choose the right system for you!
Read More »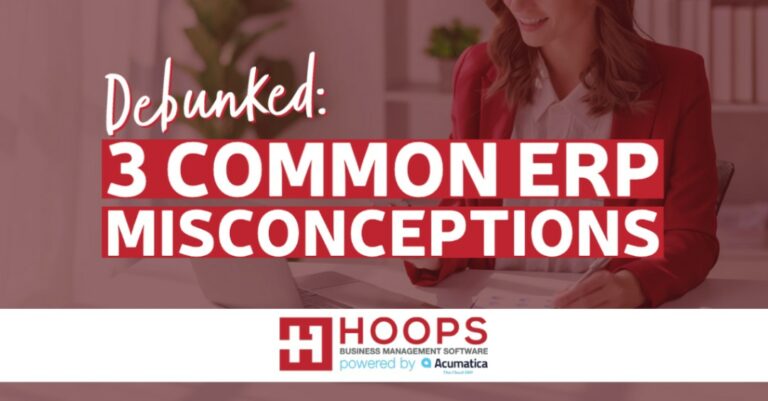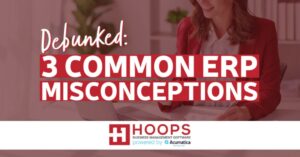 Discover how Acumatica combats the common ERP misconceptions and transforms all phases of business!
Read More »