October is Cybersecurity Awareness Month, and this year's theme is "Do Your Part. Be Cyber Smart."
From the Department of Homeland Security, the #BeCyberSmart Campaign is a national effort to raise public awareness of how to recognize cyber vulnerabilities and educate the nation on how to guard against cyber attacks.
Here are 4 ways you can #BeCyberSmart to protect yourself and your business:
1. Use Multi-Factor Authentication
Double your login protection
Over the last 20 years, it, unfortunately, became the norm to create passwords that are hard for humans to remember and easy for computers to guess. Even with the strongest password, a data breach is still possible.
By enabling multi-factor authentication (MFA), you double your login protection and ensure that the only person who has access to your account is you. If MFA is an option, enable it by using a trusted mobile device with an authenticator app, or a secure token — a small physical device that can hook onto your key ring. This way, even if cybercriminals guess your password, they won't have physical access to your locked smartphone or key ring.
All it takes is for one account to be hacked for your personal information to become accessible to cybercriminals.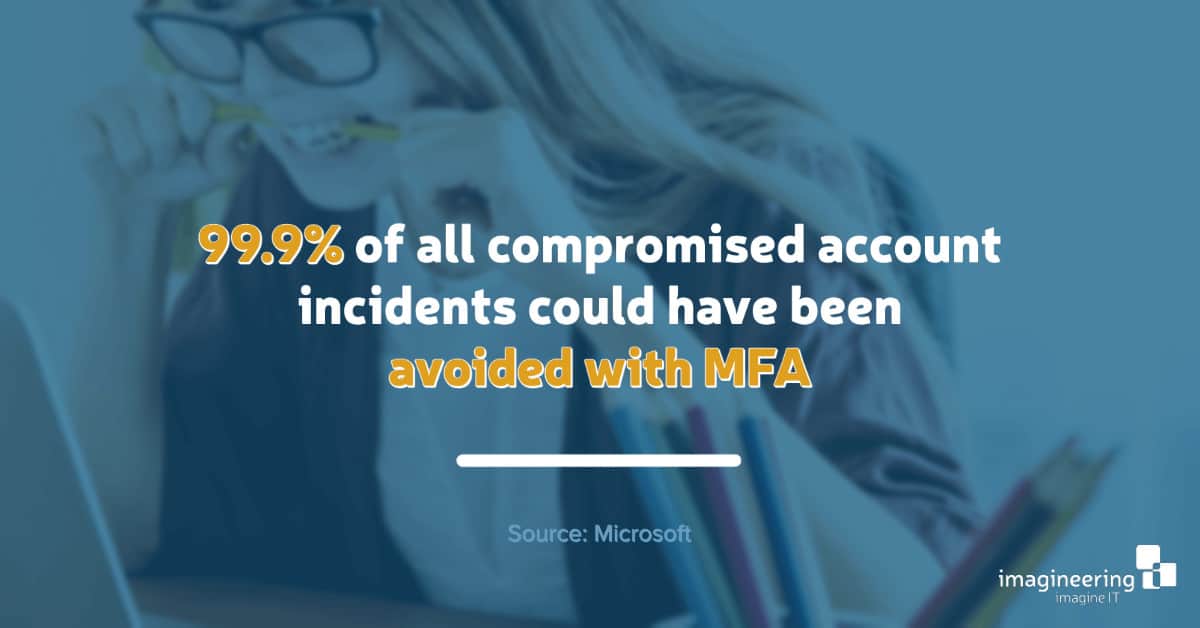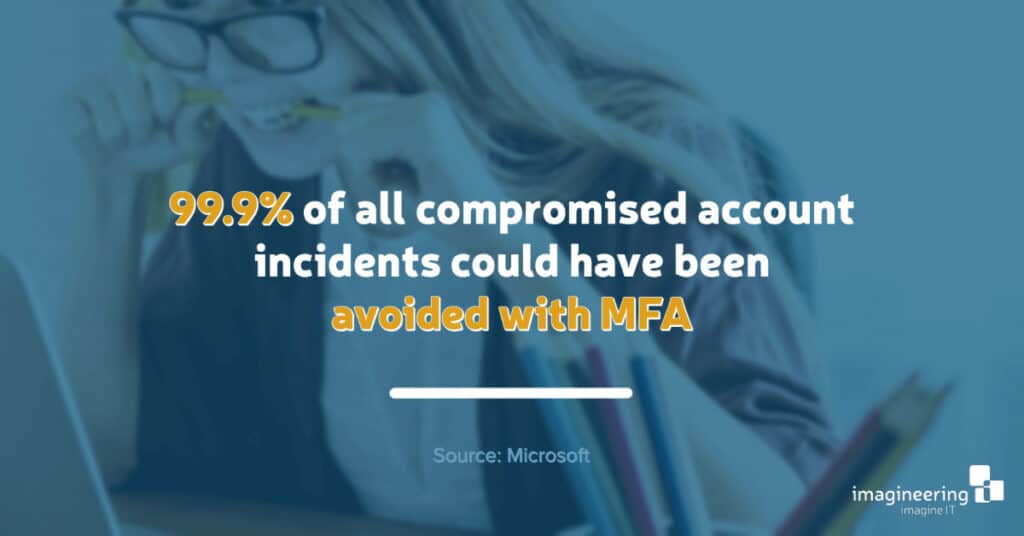 Stay protected while connected
If you are online, you are vulnerable. Devices connected to your network that become compromised, leave the opportunity for someone to be eavesdropping on you — even in your own home or on encrypted Wi-Fi.
A few ways to practice safe web browsing:
Checking for the "green lock" or padlock icon in your browser bar that signifies a secure connection
Avoid free internet access with no encryption. Your personal hotspot is often a safer alternative to free Wi-Fi.
If you do use an unsecured public access point, practice good internet hygiene by avoiding sensitive activities (i.e. banking) that require passwords or credit cards.
3. Protect Your Passwords
Bolster your password protocol
Contrary to popular belief, you no longer need to come up with a bizarre mixture of letters, numbers, and symbols. According to the National Institute of Standards and Technology, you should consider using the longest passphrase you can remember.
Additionally, having different passwords for various accounts can help prevent cybercriminals from gaining access to these accounts and protect you in the event of a breach. Password Managers, such as LastPass or Keeper, allow you to store and access multiple passwords with only one password to remember.
Every time you share or reuse a password, it chips away at your security by opening up more avenues in which it could be misused or stolen. Password managers not only store and manage your passwords but can help you create different passwords for each of your accounts.


4. Safeguard Your Devices
If you connect, you must protect
It is important to be conscious about all the information you are generating and where it is heading. Once you are connected to the internet, you and your device are potentially vulnerable. Malware is a very real threat that can steal your information and data, destroy your hardware, log keystrokes, and infect other devices connected to your compromised device.
The best defense is to stay on top of the latest updates to your software, web browser, and operating systems. If you have the option to enable automatic updates, turn it on or work with an IT Services Provider to provide this low-cost option to you. Automatic updates, paired with antivirus software, can do wonders for your productivity and peace of mind.
Finally, if you are putting something into your devices, such as a USB or external hard drive, make sure your device's security software scans it for viruses and malware.
Although Cybersecurity Awareness Month only happens once per year, these tips can be — and should be — implemented year-round. Please consult with Imagineering if you have any questions, and please do your part to #BeCyberSmart!
Protect Your Business for the Price of a Cup of Coffee