North Point Advisor Group's beginnings trace back to Paul Woita. Beginning as a one-man insurance firm, Woita quickly expanded to offer investment services as well. Over the years they grew into a fully independent financial planning firm and added a partner, David Hopkins.
In 2020, Woita & Associates merged with UAdvisors led by Mike Dolezal, creating an ownership group to become North Point Advisor Group, offering a full portfolio of business and retirement planning services. With 24 employees, North Point serves clients throughout the Eau Claire, Black River Falls, and Mahtomedi, Minnesota, areas.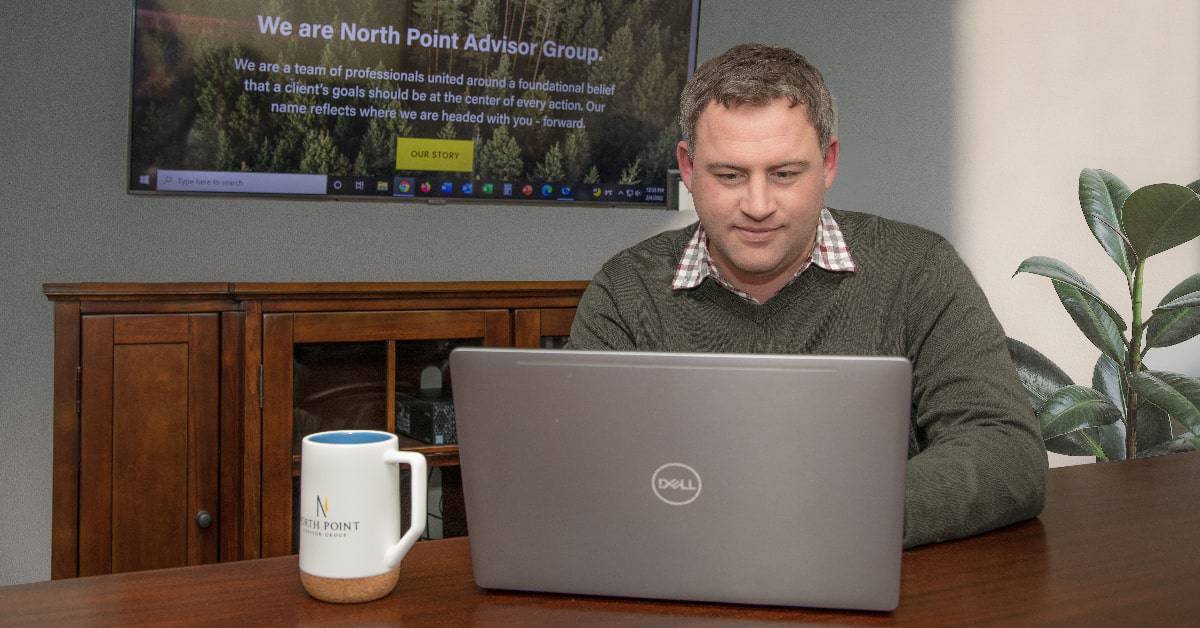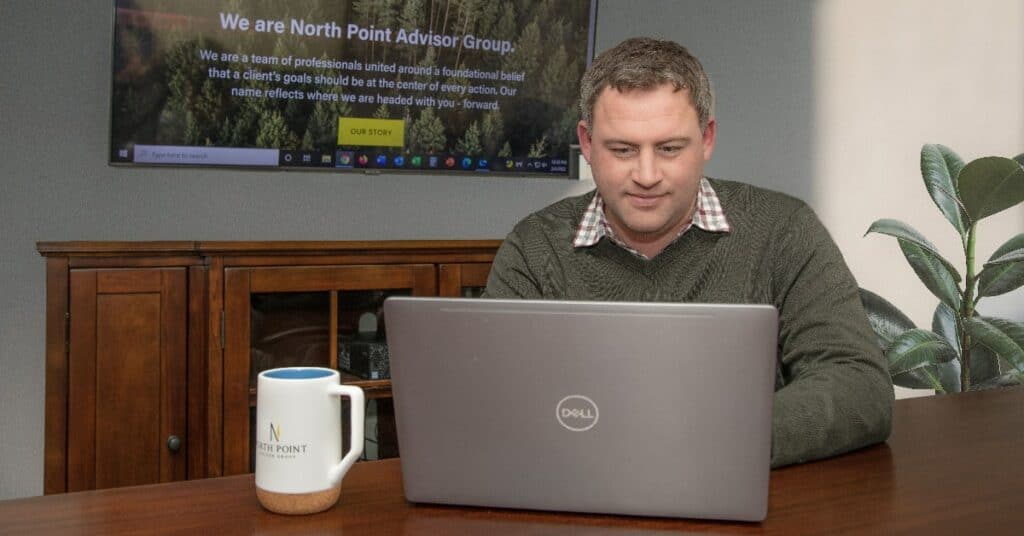 As an independent investment firm, Woita and Hopkins knew they would need a trusted IT provider to help set them up for success when they opened their doors in Eau Claire. Community involvement led them to a relationship with Imagineering IT Consultant, Chip Plaza, and when it came time to set up shop, they knew who they needed to call.
"When you work for a global investment company, they take care of the IT for you and will dictate what needs to be done," said Hopkins. "When we went independent, we needed a partner that would really spearhead everything, and that's been Imagineering, Chip specifically."
As North Point's main point of contact, Plaza has worked closely with the team at North Point since they went independent in 2014.
"Initially, we reached out to Imagineering because of their reputation and that community connection," Hopkins added, "but then it became evident that they are really good. With technology, you don't know what you don't know, and Imagineering does a pretty darn good job simplifying things. We are in a very highly regulated industry, and compliance is huge, so we knew we had to bring them on board."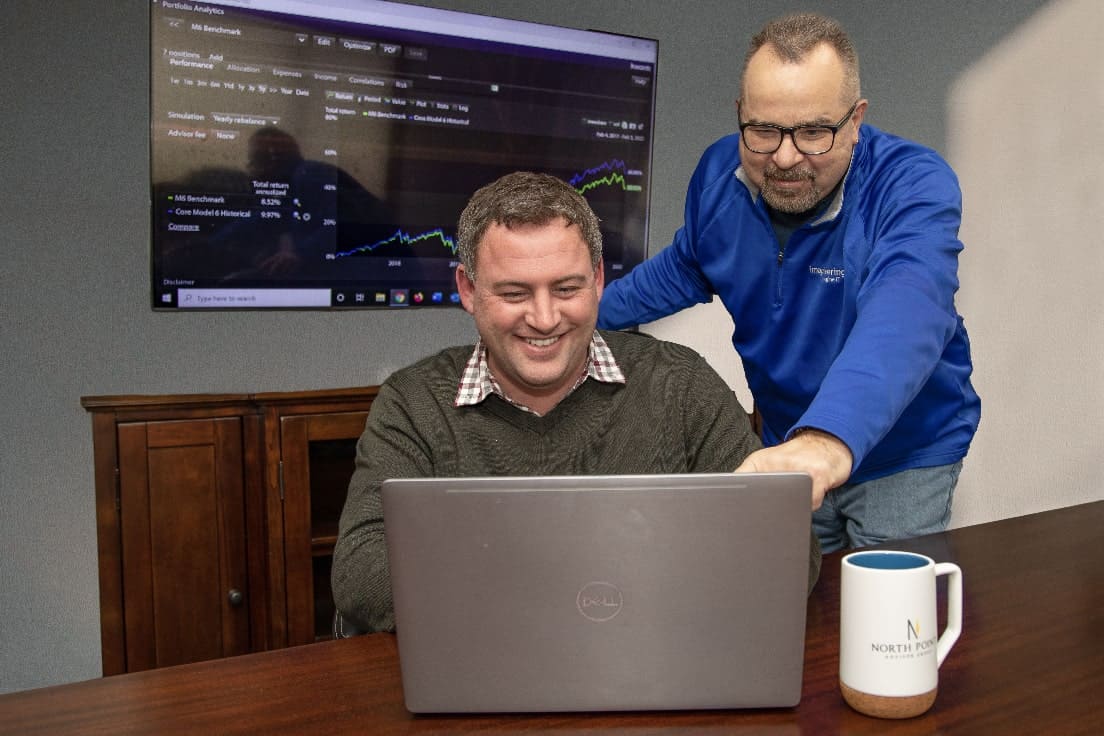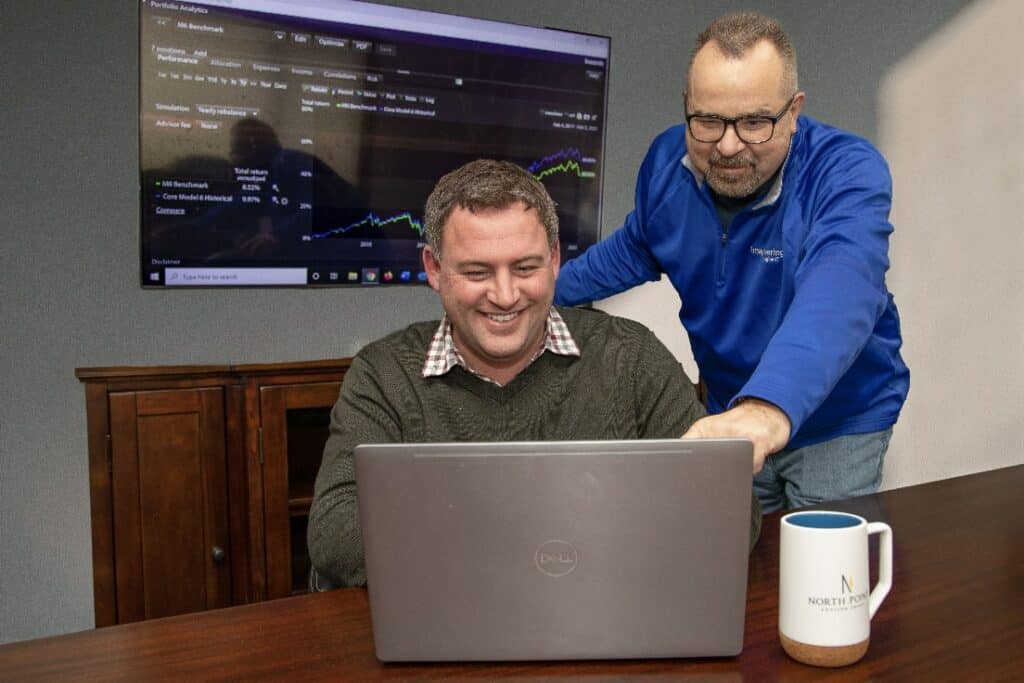 After acquiring the newest location in Black River Falls, Imagineering helped North Point evaluate the existing business's processes and systems, as well as prioritize and execute a plan to adhere to the strict compliance and regulatory needs of the financial industry.
"It's one thing to set up a rogue office in 2014," Hopkins said. "It's another to be a true consultant and partner. When we opened the Black River office, Imagineering told us what needed to be done. And it's been just that — We need something, and it gets done."
The merger of the Mahtomedi, Minnesota office posed another partnership, but this time between two IT companies — Imagineering in Eau Claire, and Technophobia Consulting in Mahtomedi.
"When you merge a firm, everyone has relationships and I think everyone wants to be respectful of those relationships," Hopkins added. "The fact that both parties are willing to work with each other and are able to do that effectively is a feather in everyone's cap. In some ways, it's more efficient for both of our office locations."
Between the three offices, North Point knew the importance of connecting them with their day-to-day operations. They chose to work in the Cloud with Microsoft 365, as they sought ease-of-use and real-time updates to documents.
"A big thing for us this past year was the implementation of 365," Hopkins said. "We're going through a project that involves multiple client services associates in multiple locations working on documents at the same time. We can make live updates because of Microsoft 365, SharePoint, and OneDrive. Everything is in the Cloud. We literally could not run our day-to-day operations without it — not efficiently at least."
The efficiency is something that both North Point and Imagineering share as a common value.
"Responsiveness is key, and Imagineering is always there," Hopkins added. "We don't question who we call, and so much of it is competency. Imagineering is always so quick with getting back to people, and I know that's something that we all really appreciate."
As a partner in the growth of North Point Advisor Group, Imagineering is proud to have played a role in the startup and expansion of each office.
"At the end of the day, it's making sure that in this world we live in, everyone is doing what they need to be doing, and doing it as efficiently and securely as possible. As a business owner, that's something that could keep me up at night, but it doesn't because of Imagineering."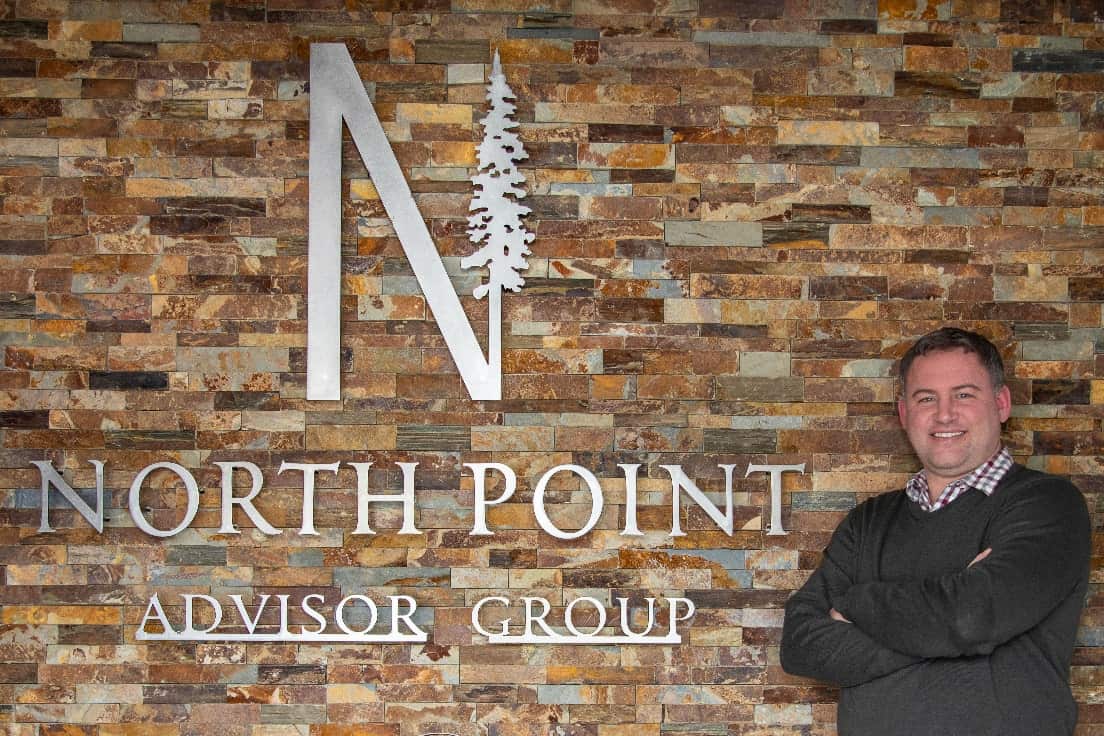 Imagining How We Can Help?
With decades of experience, our technology and software solutions team can take your business to the next level and help you reach your goals. Contact us today to get started.