Cybersecurity should be at the top of everyone's agenda in 2023. Here are some key trends to look into to help protect your business this new year!
Build a Security-Aware Culture
According to Verizon's 2022 Data Breaches Investigation Report, 82% of breaches involved a human element. No matter how many firewalls your business has installed or how tightly secured your network is, one human error can make your entire business vulnerable to an attack. Everyone in your organization is responsible for guarding against malicious activity. It is important to train employees and create your own human firewalls. 
An excellent way to combat threats is with managed IT services. Managed IT Services provide a cost-effective and proactive approach to business IT needs. With the use of 24/7 monitoring, managed services make it possible to identify vulnerable areas and fix problems before they happen. Take our free survey to find out if Managed IT Services are right for your business!  
Watch for Social Engineering and Ransomware
Ransomware is when a cybercriminal holds your business data hostage for a large fee. The price tag of ransom is enough to force some businesses to close their doors. Threats like these continue to evolve and come back stronger each year. It is important for your business to have an approach to cybersecurity that integrates anti-malware, network security, and phishing training for all employees. Cybercriminals use phishing emails to grab ahold of human emotion and trigger a response. Training users to spot phishing and ransomware attacks will strengthen your organization's human firewall.  
Remote Work Cybersecurity: A New
Priority
Before the rise in remote work, it was simple enough to monitor company equipment. Now, many people are working remotely and are more likely to be connecting their devices to different networks. This can lead to employees unintentionally falling victim to phishing and ransomware attacks. It's time to train your employees!
Implement Phishing Email Training
Imagineering is proud to be a KnowBe4 partner. When you work with us, we will help you create fully automated and randomized phishing attacks that will train and test employees without the repercussions of a real attack. Find out more about KnowBe4 in this short video below:
Cybersecurity is constantly evolving, and it is important to work with a local IT vendor that stays up to date on the latest threats. Make it a goal for 2023 for all of your employees to be educated on the best cybersecurity practices! We are here to help you do just that. Connect with us on our contact page or give us a call (715.834.7712) to learn more and get started!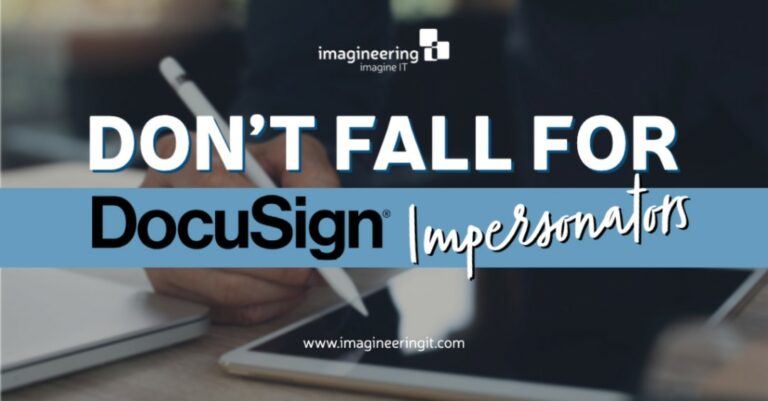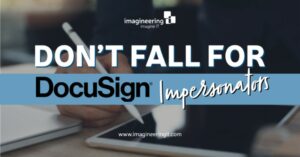 Hackers are reeling people in with phishing emails claiming to be from DocuSign. Gain an extra layer of security by enabling your employees to recognize attacks sooner.
Read More »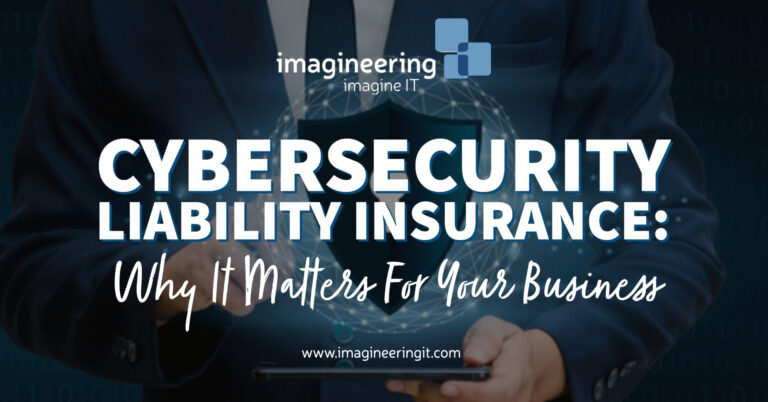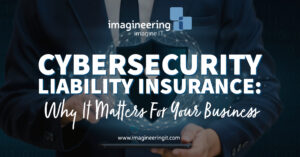 Ask yourself, "Does my business have a robust risk management plan and the right insurance policies to stay ahead of attacks?" If you don't, it's time!
Read More »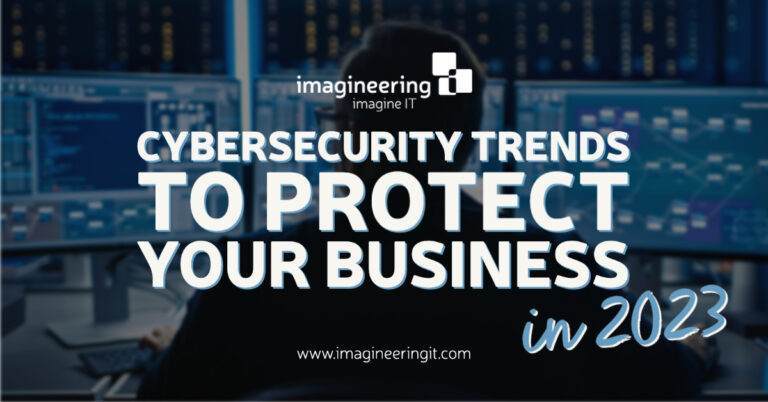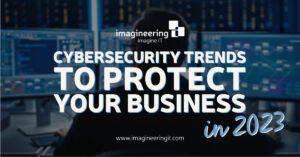 Put cybersecurity at the top of your agenda for 2023. Learn more about the key trends your business should look into this year.
Read More »